Saturday November 7: The Presentations

Morning Sessions

Classic Self Portrait Drawing (PowerPoint and Live) 

Fine art begins and continues with drawing. Here is a special opportunity to learn classic drawing techniques from Russian Academy-trained Igor Babailov. This acclaimed painter of popes, nobility, celebrities and world leaders blends tradition with contemporary relevance. 

Visit his website to learn more about work and full teaching schedule: babailov.com
Painterly Self-Portrait in Pastels (PowerPoint and Live)

Proficiency in both oils and pastels makes Alain Picard the perfect teacher for artists looking to learn or improve their skills with pastels. 

Afternoon Sessions

Live Portrait Demo in Oil

Weekend CSOPA workshops with Grace DeVito sell-out quickly for good reason. We learn so much from her successful blend of techniques spanning decades of learning,  teaching, and important commissions.

Poetry in Portraiture (PowerPoint). 

"We are more than realist painters. We are artists." MM

Join in an inspirational journey with this acclaimed Boston School painter whose exquisite portraits have been compared to the masterworks of Paxton and Tarbell.

Live Panel Discussion 

with more than five decades in the forefront of fine art portraiture commissions, publications, and teaching. John leads the faculty in a lively panel discussion.

Visit his website to learn more: 

CSOPA Online Portrait Seminar    

November 7 and 14, 2020    

Outstanding faculty present     

tips and tools for intermediate to advanced artists     

Drawing, Pastels, and Painting    

PRE-REGISTRATION IS REQUIRED

Deadline to sign up is midnight November 5.

Class size will be limited to first 40 to sign up.

Participants will  be assigned to a teacher for priority during Q&A and Critiques. 

All are welcome to be present for all presentations and participate as time permits.

Zoom meeting details will be emailed to all registered November 6 and November 13.

Both Days November 7 & 14

#1) $125 CSOPA MEMBERS Early Registration by midnight September 7

#2) $150 Nonmembers Early Registration by midnight September 7

#3) $150 CSOPA MEMBERS after September 7 

#4) $175 Nonmembers after September 7

Saturday, November 7 Presentations only

#5) $100 CSOPA MEMBERS Early Registration by midnight September 7

#6) $125 Nonmembers Early Registration by midnight September 7

#7) $125 CSOPA MEMBERS after September 7

#8) $150 Nonmembers after September 7

Get or renew CSOPA Membership/Check status prior to registering for savings plus exclusive access to event videos: 

Online registration Link: 

Schedule (subject to change)

November 7

9:30 - 10:30 am Igor Babailov PowerPoint Classic Self Portrait Drawing  

10:40 - 12:20 pm Alain Picard PowerPoint and Live Painterly Self Portrait in Pastel 

12:30 - 2:20 pm Grace DeVito Live Portrait Demo in Oil

2:30 - 3:30 pm Mary Minifie PowerPoint Poetry in Portraiture

3:40 - 4:40 pm All Faculty Panel Discussion led by John Howard Sanden

November 14 All faculty are welcome for all critiques headed by the following

10 - 10:50 am John Howard Sanded PowerPoint 10 Mistakes

11:00 to 12:30 pm Morning Critiques with Igor Babailov and Alain Picard

12:40 to 2:30 pm Afternoon Critiques with Grace DeVito and Mary Minifie

Presented by The Connecticut Society of Portrait Artists

a 501 (c) 3 Art Education Nonprofit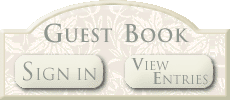 Add your comments to our Guest Book by clicking "Sign In" below. Registration and membership are not required.


Click above to reserve your place. 

Donations of any amount are welcome to support CSOPA programs and events.

Saturday November 14: The Critiques

The 10 Most Common Mistakes in Portrait Painting - 

And How to Make Them Only Once 

John Howard Sanden PowerPoint 

as presented to artists at The Metropolitan Museum of Art.

Critiques

Participants screen-share their work inspired by the presentations for faculty critiques.