Connecticut Society of Portrait Artists

Nonprofit arts education organization: Education, Camaraderie, Craft

CONTACT INFORMATION PAGE

Please sign our guest book! Your visit to CSOPA.org will thus be recorded for the artists and guests of this site. 

~ Message Center ~

We love hearing from members, patrons and press!

Know someone else who may find CSOPA of interest? Click "Tell a Friend!" 

We update frequently. To come back and visit us often, click "Add to Favorites!"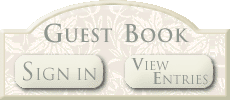 Email inquiries are welcome! They will be read by a CSOPA officer, who will reply promptly. 




Connecticut Society of Portrait Artists

Mailing Address: 

CSOPA c/o Jeanine Jackson

3 Wescott Court

Riverside, CT 06878

OFFICERS of CSOPA

Jeanine Jackson, Founder & President 

BOARD OF DIRECTORS




Click here to view member pages --->