Classic Portraiture in a Digital Age

Open, Juried, Fine Art Portrait Exhibition and Special Events

42 Portrait Artists, 60+ Original Works of Art​

presented by

The Connecticut Society of Portrait Artists

and The Greenwich Arts Council

BENDHEIM GALLERY

299 Greenwich Avenue, Greenwich, CT 06830 . 

P 203.862.6750 F 203.862.6753 

info@greenwicharts.org

Grand Opening Sunday January 13 

Meet the Masters Gallery Walk with Eddie Nino & Alain Picard 2-2:30

Reception & Live Demo by Grace DeVito 2:30 - 4pm

Special guest model: Marcia O'Kane, President and CEO of The Greenwich Chamber of Commerce

Jazz pianist Roni GZB, Jr. 

Free and Open to the Public (Snow date January 20)

We welcome your comments in our guest book! 

Entry deadline was Dec. 7, 2019. 

January 26, 2-3:30 - Children's Portrait Workshop 

at The Greenwich Arts Council, 299 Greenwich Avenue.

The Connecticut Society of Portrait Artists and Greenwich Arts Council present a unique opportunity for youth ages 8-18 to learn and experience the art of portraiture. Young people are invited to attend a free workshop to be held on Saturday, January 26th from 2-3:30 at the GAC. (Snow date February 2. 3:30-5. Please check back here for updates.)

This workshop will be co-taught by portrait artists Deborah Howland-Murray and ShawnaLee Kwashnak. Lessons cover proportions along with valuable insider tips for observing and sketching the portrait. 

Participants are asked to bring with them an 8 x 10 black and white photograph head shot of themselves. $5 materials fee and pre-registration are required to secure limited space (20 max). Click link below to sign up.

The Norman Rockwell Mystery

Unmasking One of the Great Capers in the History of Art Deception

Saturday, February 2, from 2-3 

Presidential Portraitist John Howard Sanden will deliver a special presentation at the Greenwich Arts Council, 299 Greenwich Avenue. This fully illustrated slideshow tells of a unique episode in the lively history of American illustration art — a venture into deception that, for its sheer success, may be without parallel in all of art history. The story involves a masterpiece by America's favorite artist — the beloved illustrator Norman Rockwell (1894–1978) — and a painted replica of Rockwell's great picture that, for a period of three years, completely fooled the museum experts, the publishers of scholarly journals, and the famous artist's devoted public. 

The triumphant success of the hoax was almost total. Even the owners of the great painting, who had cherished it in their home for forty years, were unaware that, when they allowed the painting to be included in an important national exhibition, they were exhibiting a fraud. 

You will see John Sanden's unique role in solving the mystery, watch as the great painting is finally found (after being hidden away for more than thirty years), and sold at Sotheby's for fifteen million dollars. 

Q&A follows with Mr. Sanden and special guest Don Trachte, son of the artist who painted the replica. Free admission, however pre-registration is required. Click link below to sign up!

Pamela

Ackley, New Canaan

CT
Alfonsina

Betancourt, Norwalk

CT
Shay

Blum, Ocean

NJ
Paige

Bradley, Riverside

CT
Lisa

Burns, Wilton

CT
Wende

Caporale, North Salem

NY
Anastasiya

Chybireva-Fender, Flower Mound

TX
Michel

Delafontaine, Rye Brook

NY
Connie

Freid, Yonkers

NY
Letizia

Gentile, Larchmont

NY
Cynthia

Gillette, Woodbury

CT
Scott

Glaser, Westport

CT
Joan Elizabeth, Goodman

New York

NY
Colleen

Hains, Norwalk

CT
Deborah

Howland-Murray, Westport

CT
Jeanine Careri Jackson, Greenwich

CT
Shiva

Jlayer, New Rochelle

NY
Tricia

Kaman, Chagrin Falls

OH
Flladi

Kulla, Middlebury

CT
ShawnaLee

Kwashnak

Middlebury

CT
Liz Jorg Masi, Smithtown NY

Barbara Mathis, Stamford

CT
Luis de

Mena, Rye

NY
Nicole

Moné, Ossining

NY
Eddie Nino, Norwalk, CT

Steven

Parton, Westport

CT
Alain

Picard, Southbury

CT
Gail Postal, New York

NY
John Howard Sanden, Ridgefield

CT
Jill

Sarver, Bridgeport

CT
Peter Seltzer, Woodbury

CT
Barbara Simonson, Darien

CT
Nancy Stember, Norwalk

CT
Joseph Sundwall, Montgomery

NY
John

Sweeney, Hamden

CT
Candace Taubner, Pelham Manor

NY
Kathleen Ullman, Westhampton

NY
Susan Personatti Wakeen, Litchfield, CT

Cindy

Wagner ,Weston

CT
Robert

Whelan, Valatie

NY
Richard White, Coventry

CT
Joyce Zeller, Harrison

NY
42 EXHIBITING PORTRAIT ARTISTS

Despite ubiquitous digital photography and selfies, the demand for the work of classically trained portrait artists is increasing. This curated exhibition by The Connecticut Society of Portrait Artists and The Greenwich Arts Council demonstrates why portraiture remains a popular genre. With a large selection of paintings, drawings, and sculptures, this exhibition reveals the variety of styles, media, and approaches conveyed by the contemporary portrait artist.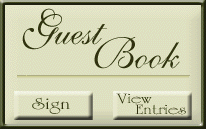 Member of the press with credentials are welcomed guests to all CSOPA events.

FT19 Judges for Awards

 Grace Mehan DeVito

Wende Caporale

Susan Personnati Wakeen

CSOPA is proud to welcome our distinguished faculty to judge for awards and exhibit in Face Time.

January 13 - February 7, 2019

#ft19csopa

Comments welcome!

#ft19csopa

Tweet a selfie with your favorite portrait!

#ft19csopa

Tweet a selfie with your favorite portrait!

#ft19csopa

Tweet a selfie with your favorite portrait!

#ft19csopa

Tweet a selfie with your favorite portrait!

#ft19csopa

Tweet a selfie with your favorite portrait!

Face Time 2019 Photo Book

Pre-order by January 18 for bulk rate: 

People's Choice Award - You Decide!

One vote per person. Three ways to vote:

Tweet a selfie with your favorite portrait and "artist name" to #ft19csopa on Twitter

Email a selfie with your favorite portrait "artist name" to csocietyopa@aol.com

Complete a paper ballot in the gallery.

At the end of the exhibition, votes will be tallied. The winner will be our Featured Artist for six months on CSOPA.org and receive a one year new CSOPA membership or extension to an existing membership.